Dear #UK22,
There are so many things I wish I would've known going into my freshman year at UK. Instead of sharing everything I wish I knew and cheating y'all out of the opportunity to make your own mistakes, I figured I would just give you guys a few things to keep in mind as you head into your first year of college.
However, there's a video on my YouTube channel giving y'all all types of tea, so be sure to check it out after ; )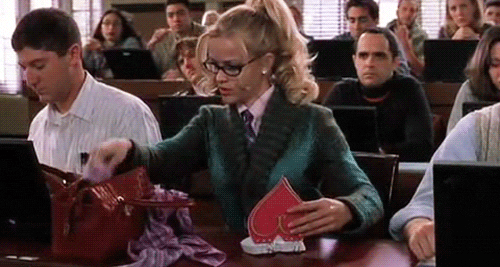 Tip #1: Don't feel obligated to know exactly what you want to do yet!
You're already bound to be stressed out your freshman year with classes, jobs, adjusting to college life, etc. Why add on to that list by stressing about the future? (Especially when you still have so much time to decide what your future will look like!) This year can be used as an exploratory year. Being that you're taking so many core classes in subjects that aren't related, you honestly get to test the waters! Plenty of people come into UK with one major and graduate having changed it multiple times. If that's the path you end up on, you certainly won't be alone!
Tip #2: Go to any event or meeting that interests you in the slightest!
Getting involved on campus may be the most important thing for you to do your freshman year. You never know what lifelong friendship you may start at that UGP meeting or social event! With that, don't be afraid to go by yourself. Don't limit yourself to what the friends you already have want to do. You may be missing an opportunity to network and make even more friends that have some of the same perspectives you do. 
Tip #3: Make time for self-care!
Since there is no daily routine in college, it can be easy to lose yourself in everything that you have going on. You might neglect some important things because you feel like you just don't have time for them (eating, sleeping, working out, etc.) After you get settled and find some organizations you may want to join, put yourself on a schedule. Be sure that you're literally scheduling time for you to eat, sleep, be social, go to class, all of that! Sometimes if you don't, you can make yourself miserable by filling up your scheduling with everything but  you.
Tip #4: Build relationships with your professors!

Getting to know your professors can be an absolute game changer. You never know when you may need them to come through for you! Be sure to go to their office hours, ask questions, and be present & interested in class. Simply introducing yourself on the first day is NOT building a relationship, and if they never see you again after that they will not remember you. Those professors that you familiarize yourself with could end up writing your next Letter of Recommendation, or rounding that 89.25 to that A you need!
These are just a few things to remember as you head into your first year at UK.  
If you're looking for more info, check out my video below to get some detailed advice! 
Good luck this year y'all & feel free to hit me with any questions you may have : )
- Nia B
Please reload